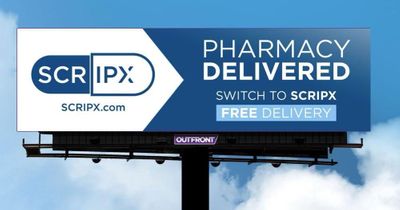 Scripx Pharmacy: Can Retail Pharmacy Have A Long-Term Care Model?
Scripx's approach of bringing retail pharmacy directly to the patient via AI and a delivery model.
There are various types of pharmacy models of which each targets a specific audience. There is retail, specialty, Long Term Care (LTC) and/or Home Health. The historical distinction between the traditional retail model and the LTC or home health models are two-fold: LTC pharmacies deliver an adherent, pre-packaged medication directly to the patient versus the patient driving to the pharmacy and receiving a 30-90 day, bottled supply of medication in the retail model. What if the retail and the LTC/home model could merge to increase the overall access via increased delivery and compliance models? Scripx pharmacy is making that happen.
Scripx's Business Model
Scripx was built as a retail pharmacy with the delivery attributes of a LTC pharmacy. What does that mean? From a patient's perspective, they receive all of the traditional pharmacy services (patient counseling, medication education, and OTC options) without the traditional hassles (long lines, dirty pharmacies, and bad service). The best part of this model is that these services all take place in the safety and comfort of the patients home. Scripx has accomplished this model by continuing to evolve their virtual footprint via technologies such as AI and expanded networks of delivery options. This all may sound very futuristic, but in reality it is very simplistic and efficient for both the patient and the pharmacy. Knowing that this type of service was never required, desired, or widely recognized in the pharmacy sector, Jon Eaton, the founder of Scripx, decided to turn this into a business model.
Distinctiveness of Scripx
If you've ever used DoorDash, Favor, Uber, or Lyft, you'll find the Scripx app to be fully native and engaging. They compete with and provide similar services to the typical retail chains (CVS, Walgreens, and Walmart), but set themselves apart by their unique virtual footprint, AI communication tools, and pricing transparency calculators. Jon has always believed in giving back to society and advancing the healthcare model for the good of the patient. By creating Scripx Pharmacy, his innovativeness and solution oriented thinking enable him to think outside the box and change the pharmacy model for the good.
The Future of Scripx Pharmacy
Jon's story is a testament to the power of perseverance, innovation, and a deep commitment to helping others. Through his work with Scripx Pharmacy, he has helped thousands of people save time, money, and improve their overall quality of life. With no signs of slowing down, he continues to lead Scripx Pharmacy into the future. He has recently been creating very strategic partnerships with the likes of Mark Cuban's Cost Plus Drug to bring deep discounts to cash paying customers as well as a hub partnership with Workit Health. Workit Health is widely known for their industry leading addiction treatment services of which Scripx is Workit's preferred pharmacy partner for the Texas market.
Looking ahead, Jon Eaton is excited about the future of Scripx and the pharmacy industry as a whole. With the continued growth of the direct-to-consumer market and increasing demand for effective and affordable access to medications, there is plenty of opportunity for innovative companies like Scripx Pharmacy to make a real difference in people's lives.