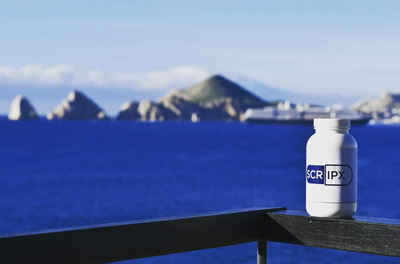 Scripx Pharmacy: An Alternate to the Traditional Pharmacy Model
The pharmacy that offers turnkey access to a patient's medication via its proprietary software and free delivery service.
The purpose of medications are to treat illnesses and conditions and are effective when they are prescribed to the Right patient, in the Right Dose, at the Right Time, and via the Right Route. As doctors determine all of said items, it's crucial the pharmacy plays their role as well. Pharmacies can help drive patient adherence by working with all parties to ensure prescriptions are filled and received by the patient. It's long been noted that once patients leave the doctors office or their virtual visit, they skip the last step, which is picking up their prescription. This malpractice is usually due to the multitude of barriers it takes to get to receive a prescription: long wait lines, billing or inventory issues, or just the sheer cost and time it takes to travel to the pharmacy. Now there is a solution. Scripx Pharmacy was designed to mitigate the barriers and create a frictionless way to access and receive medications.
A Door to Door Dispensary
Scripx is an on-demand, concierge pharmacy that offers turnkey access to a patient's medication via its proprietary software and free delivery service. It is a three-year-old independent retail pharmacy chain that has been enhancing patient experience by expanding its digital footprint, expanding its delivery service, and driving innovative ways to save the patient money. Scripx was started by Jon Eaton three years ago with the objective to be the conduit between the doctors, payers, and patients. Being born into a family of healthcare professionals and business owners, Jon developed a real passion for taking care of people. Being the son of a pharmacist and business owner; he understands the importance of driving outstanding customer service on small budgets. His desire to start a company that would not only enhance the quality of care for patients, but also optimize medication administration led to the creation of Scripx Pharmacy.
What Scripx Offers?
Scripx distinguishes itself from others by providing flexible and convenient services to both their patients and their provider partners. The first step is learning to work with Scripx. Not only the onboarding team, but the commercial team have made working with Scripx as easy as 1, 2, 3. Patients can now see every step of the medication procurement procedure in the palm of their hand including pricing transparency, counseling, insurance changes, delivery, and much more. The aim is to provide our patients with not only cost-effective options but also a far better and easier way to access their medications. They intend to provide the right medications for major health problems such as diabetes, weight loss, etc.
Scripx pharmacy also offers other differentiating services to our provider and employer partners. It provides access to their prescribing patterns, patient adherence scores, and additional much-needed information, understanding the need for increased access to patient data, pricing efficiencies, and increased value-added services. Scripx also has worked on the B2B side of the aisle providing backend, pharmacy fulfillment solutions to larger tele-health providers (similar to the Truepill relationship with Mark Cuban Cost Plus Drug)
Against All Odds
Like every other business, Scripx has had its own struggles; spreading awareness about medication delivery, battling financial pressures from low reimbursement, creating efficiencies in pharmacy workflow. Hence the reasons why Scripx continues to evolve their processes and offerings. All these hardships are worth the passion of making patients' lives easier, keeping them healthy, and helping them save their costs. During the COVID-19 pandemic, Scripx pharmacy made it exceptionally easy for patients to get their medicines when they needed them. Scripx says this is just the beginning of their evolution involving both pharmacy and technology.
Bringing it full circle, Scripx continues to see strong and promising growth within Men's Health with erectile dysfunction, Women's Health with Birth control, and even the growing trend like weight loss medications of Wegovy® and Mounjaro®. Scripx has also launched a specific PrEP vertical aimed at providing affordable access to medications such as Truvada® and Descovy®
"Keep it simple, Keep it Scripx".