Ensuring the safety of you and your family
COVID-19 Testing
Scripx's CLIA waivered pharmacies provide POC testing for COVID-19, Flu A and Flu B.
Our testing is compliant for all travel, sports, music, and government mandates.

15 Minute results
Our Rapid provide testing results in as quick as 15 minutes.

Mobile Testing Available
Our team comes directly to you; home, work, hotel.

Experienced Team
Our test is fully compliant and certified to perform test.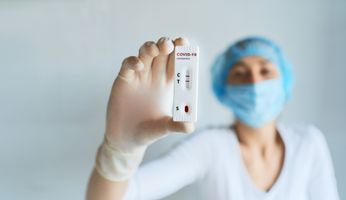 What If I Have A Positive Result?
In the case your test comes back positive, Scripx has developed a COVID-19 positive care kit to help get you better and on your way to recovery. Our care kits are available to purchase at time of testing or will be delivered for free the same day. We have partnered with Dr. B to treat your symptoms at home via virtual care and antiviral medications such as Paxlovid and Molnupiravir.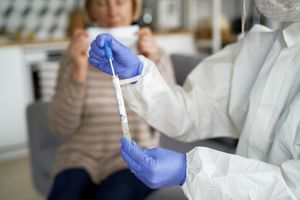 Rapid Covid-19 Testing
Scripx Pharmacy is proud to partner with Filos's health to offer FDA-authorized COVID-19 Rapid PCR Antigen Testing via our proprietary mobile offering. Once you schedule your appointment, our licensed and certified staff conveniently travels to your location to conduct the test.
Results are provided within 15 minutes in addition to our CLIA waiver print out that can be used for travel, events, and workplace verifications.
Tests if you have the virus
15 Minute Results
Nasal Swab
What Are The Most Common Symptoms Of The Coronavirus (COVID-19)? ↓ 
People with COVID-19 have had a wide range of symptoms reported – ranging from mild symptoms to severe illness. Symptoms may appear 2-14 days after exposure to the virus. Anyone can have mild to severe symptoms. People with these symptoms may have COVID-19:
Fever or chills
Cough
Shortness of breath or difficulty breathing
Fatigue
Muscle or body aches
Headache
New loss of taste or smell
Sore throat
Congestion or runny nose
Nausea or vomiting
Diarrhea
This list does not include all possible symptoms. CDC will continue to update this list as we learn more about COVID-19. Older adults and people who have severe underlying medical conditions like heart or lung disease or diabetes seem to be at higher risk for developing more serious complications from COVID-19 illness
Do You Have An FDA-Authorized COVID-19 Tests? ↓ 
The BD Veritor TM System for Rapid Detection of SARS- CoV-2 is authorized for use with direct anterior nasal swab specimens collected from individuals who are suspected of COVID-19 by their healthcare provider within the first five days of the onset of symptoms or from individuals without symptoms or other epidemiological reasons to suspect COVID-19, when tested twice over two or three days with at least 24 hours and no more than 48 hours between tests.
How Do I Prevent The Spread Of COVID-19? ↓ 
Get Vaccinated
Wear a Mask
Social Distance
Test to prevent the spread
Wash your hands
Clean and Disinfect
Providing Medical Care For COVID-19 and Your Everyday Needs
Not only do we offer COVID-19 related items, but we excel in your everyday pharmacy needs.